JGS Group Australia - Gardening Services
John's Gardening Service is celebrating 15 years in business and we are transitioning to our new brand. This may take a little time but please be assured our services will remain high quality and we always will look after our clients. You are important to us and we will be there when you need us to tidy up your domestic or commercial properties.
John's Gardening will now be known as JGS Group Australia Gardening.
Garden Services We Provide Include:
Professional Service: JGS Group Australia - The Gardening Team You Need!
​When you need the help of a professional garden service team JGS Group Australia is available to provide a service that includes gardening, lawn mowing, weeding, high pressure cleaning, rose pruning, general garden maintenance on a monthly basis or as a one of service.
With the climate chang​ing so frequently, call John and ask which plants and fertilisers are best used in your garden.
JGS Group Australia has a team of responsible gardeners and other contractors that you can rely on to maintain all aspects of your property including Sprinkler Systems, Kerbing services and Landscaping Services.
For a free quote for your business or domestic gardening services click on our FREE Quote Link and you can fill out the free quote form or call John directly on 0409 701 251
We are fully dedicated to providing the best gardening, high pressure cleaning or vacate clean or window cleaning service possible.
When you request our services we will always be there to maintain your garden or other service and offer advice when required.
If we find a problem with your garden or sprinkler system we will recommend what should be done to fix the problem! Our clients appreciate that.
"Very Happy!"
Very happy with his quick response to email and phone calls, his quick service and his reasonable prices.
"Extremely Satisfied"​
I was extremely satisfied with the standard of work that was carried out and would certainly use this service again. The premises were left in excellent condition. The charges were extremely reasonable.
"Very Impressed"​
Thank you for the gardening conducted at the above address, the property now looks 200%+ better and I have recommended your services to our entire team for all Northern Suburbs work. Very impressed and it's actually nice to drive up the drive way now; much better than anticipated. Wonderful…
"​Amazing Job"​​
John has been absolutely superb! He is quick and efficient and has done an amazing job in our garden. Always friendly and accommodating it is easy to establish a good working relationship and we plan to use service on an ongoing basis. Excellent overall!
"​Great Service"​​
​​​These guys are top notch! Not only did I have service on time, perfect attention to the yard and the requests that I had for my gardens, there was constant communication and such a pleasant approach and vibe. Even my very protective dog was happy with them. I will most definitely be requesting Johns Gardening back and referring him to others. Great to see great service is still available in Perth.
"​Satisfied with the Quality"​​
​​​I have been using ​John's services for some years now, I live in a villa so John's work has generally been tidying up growth through brick paving, trimming of surround trees and shrubs and weeding of the common garden area.I have always been satisfied with the quality of the work done, John is prompt and courteous and carries out all work promptly and efficiently, he always leaves the area neat and tidy. John's charges are very reasonable and I am more that satisfied, and will continue to use his services in the future.
"​Extremely Efficient"​​
​​​​John recently came to my rental home in Hillary's & spent over 2.5 hours mowing my lawns, trimming my hedges & tidying up several areas of my backyard plants which were needing some attention. John is extremely efficient, hardworking & loyal when it comes to looking after my plants particularly my roses & also maintaining my garden John does an amazing job. I have recommended his business to many of my friends including my parents who John does gardening for their home as well. He is very reasonable with what he charges to spend the time attending to whatever task my garden requires. I would not have anyone else do my garden & highly recommend Johns Gardening Services to anyone seeking an honest, hard working business such as John's. I also appreciate that John takes away all the gardening waste so my front & backyard are always left neat & tidy when the job is done.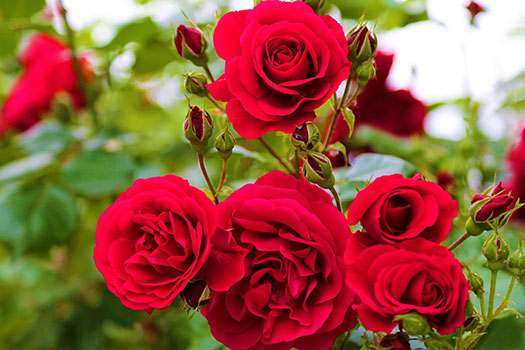 We have been working on a new blog all about Roses!
Head over to JGS Roses and read about Chilli Thrips and rose pruning and more!